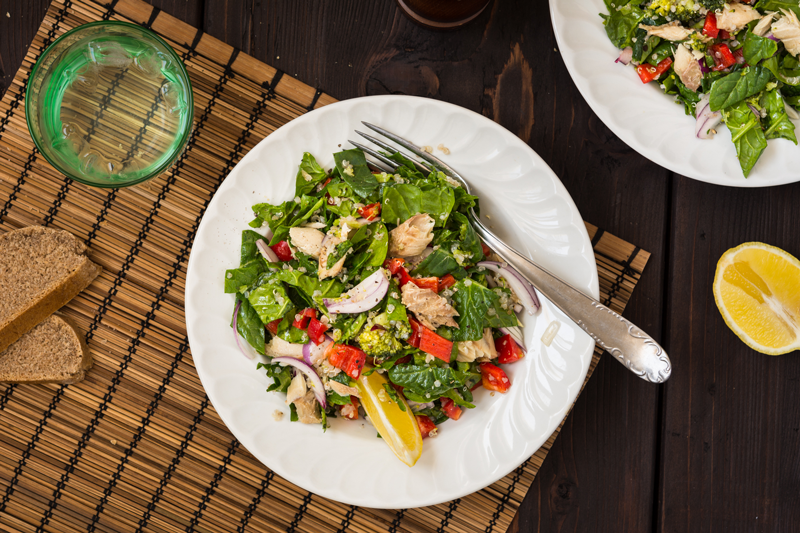 Quinoa and mackerel salad
09 March 2017
Ingredients:
50 g raw quinoa
A handful of broccoli, cleaned
1 small red onion, finely chopped
2 big red peppers, finely chopped
1 tbsp lemon juice
2-3 tbsp olive oil
Salt and pepper
1/3 tsp coriander
1 tin of Compass Mackerel in oil
Method of preparation:
1. Boil the quinoa following the instructions on the package, then drain.
2. Put the broccoli in boiling water, in another saucepan, and boil for 7-8 min. Drain and cool under cold running water. Put aside.
3. Cut some handfuls of fresh spinach in a big bowl. Add the finely cut salad onions, the red peppers, the cooled broccoli and a few spoonfuls of the boiled quinoa.
4. Add the pieces of mackerel, dress with olive oil, freshly squeezed lemon juice, pepper and coriander to taste.
*Add more or less mackerel, quinoa, broccoli or spinach according to your taste.