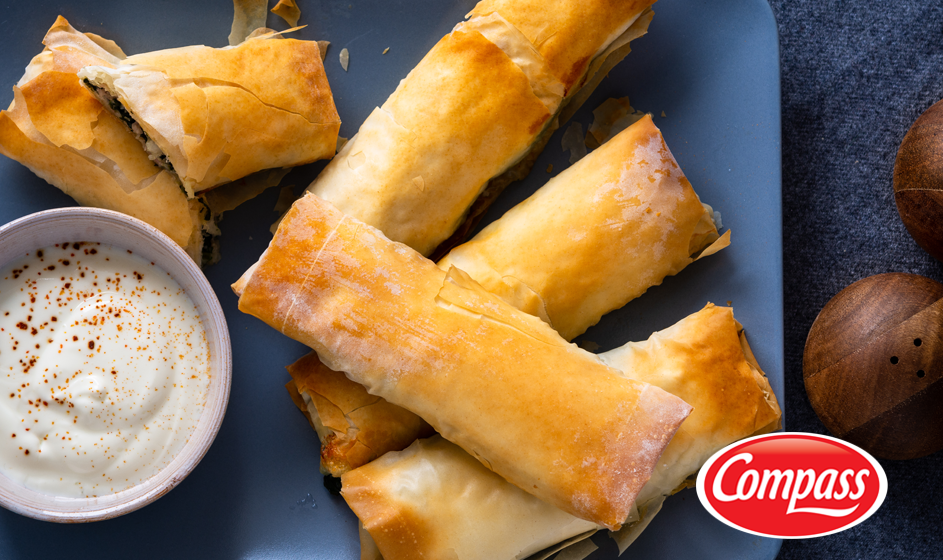 Recipes
Spring rolls with chicken
08 April 2021
Heat some olive oil in a deep pan. Cook the spinach until soft, season with salt and pepper and transfer to a bowl. In the same pan, heat a little more olive oil and fry the onion, garlic, parsley and meat.


News
10 years for a happy childhood …
27 May 2020
Compass Kids Breakfast and "For Our Children" Foundation have been working side by side for 10 years, united by their…
News
Compass Kids breakfast pate at 10 years
20 May 2020
Compass Kids Breakfast series celebrates its 10th birthday, and we prepared a surprise for all our little fans.