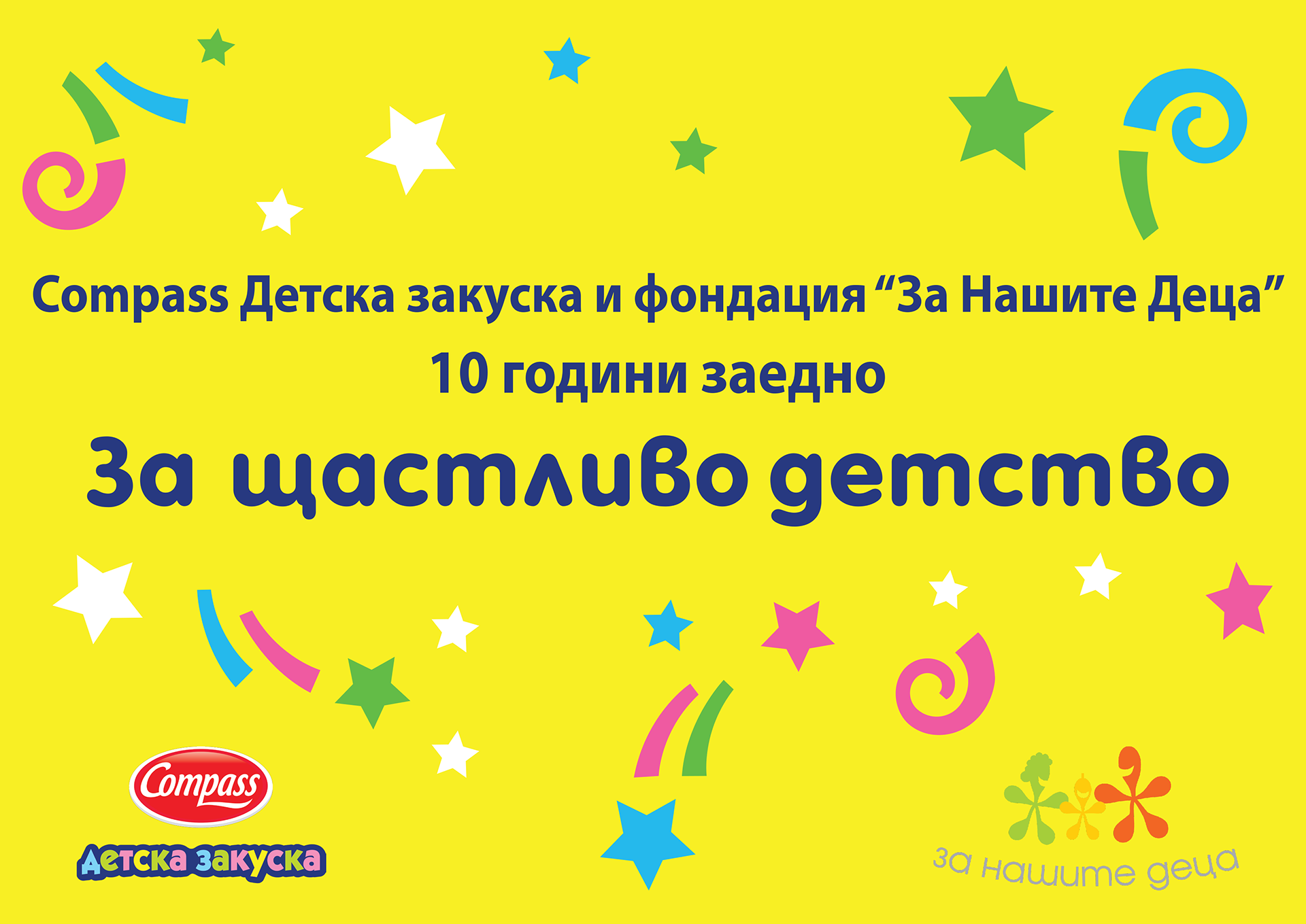 10 years for a happy childhood …
27 May 2020
"Compass" team has always believed in the power and importance of family environment – the most important thing for the development of children potential. A loving family provides opportunities for development and a chance for every child's dreams to come true.
We started working on the pate brand Compass Kids Breakfast 10 years ago. Then we decided to offer parents products to help them diversify the diet of the little ones. In addition, we want to be useful to even more kids, including those in need. This goal met us with "For Our Children" Foundation – which has been working for 28 years and has supported over 14 000 children and families at risk.
We have been proud for 10 years to be part of the foundation's mission, donating 5% of the value of each Compass Kids Breakfast product to save new-borns from abandonment and support foster families – they are the care, love and refuge for children, which deserve to be loved as much as everyone else.
Since the beginning of our partnership with the "For Our Children" Foundation, thanks to the support of Compass Kids Breakfast products, we have been able to help 1 500 children to grow up in a family environment. For us, this is not just a number, but 1 500 children destinies – we saw how children grow and develop, become pupils and students, get wings to fly.
It is a great joy for the entire "Compass" team that in 2019 alone the foundation managed to support 1 428 children, parents and professionals. At the same time, the experts from the foundation continued to work on their program to prevent abandonment, which we at Compass support and together we managed to help a total of 293 children and families, and in 2019 not a single child who used the services of the centres for public support in Plovdiv and Sofia was not abandoned. We are proud that 53 children found their foster family last year and managed to smile more in the arms of a mom and dad.
These are just some of the reasons to go hand in hand with "For Our Children" Foundation in the mission of development and a happy childhood, until each child receives the childhood he or she is entitled to by right.