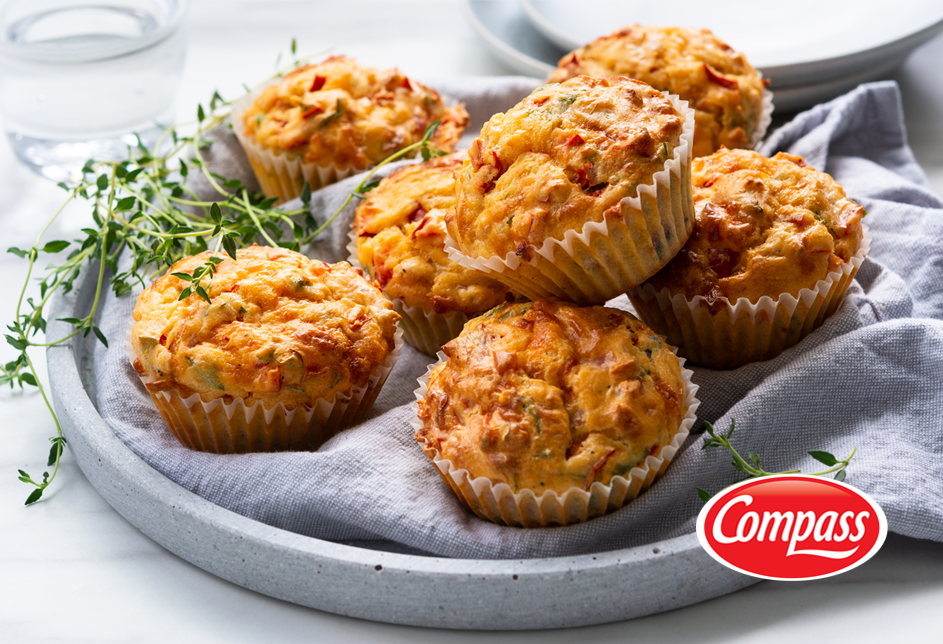 Salty muffins with meat
20 October 2020
Products:
2 cans Compass Chicken in own juice
4 eggs
200 ml. milk
20 0g white flour
1/2 package baking powder
130 g grated cheese
2 chopped peppers
Olive oil
Salt and pepper
Parsley
Method of preparation:
1. Preheat the oven to 180°C and cover the muffin tray with paper forms (12 pieces);
2. Beat the eggs with a fork in a large bowl, then add the milk and start stirring. Add the flour together with the baking powder and mix lightly with a rubber spatula;
3. Add the meat, peppers, cheese and season with salt, pepper and parsley;
4. Distribute the mixture in the form and bake for 25-30 minutes.
Serve immediately. Bon Appetit!